Two Black Eyes
you got two black eyes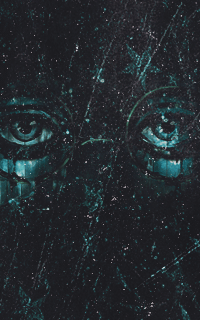 ★
image :
timelapse :
i'm immortal, bitch
heart rate :
i'm single and looking
purpose :
ruining your life
powerplay :
my face is my gift
PNJ

Storyland
of stars
I stayed up all night playing poker with tarot cards. I got a full house and four people died.
fortune teller
Venez découvrir le contexte du forum, le secret des deux yeux noirs, la prise de pouvoir des sorciers sur un monde autrefois gouverné par les humains, les défis lancés aux étoiles et les guerres à ciel ouvert qui arpentent les limites de New York.
two black eyes
Ils disent que c'était écrit dans les étoiles. Ils disent que c'était plus fort que le destin. Ils disent que les ombres continuent de s'étendre et que la lumière ne brille plus aussi fort qu'avant. Ils disent que l'univers n'a pas fini de jouer avec eux.                                   

Des buildings à perte de vue. Des gratte-ciels qui prétendent danser avec les étoiles, une ville qui veut briller plus fort que le soleil. Dans l'ombre des rues, les règles ont changé. Il y a la magie qui chante. Il y a des sorciers qui ne se cachent plus. Il y a des Covens qui laissent leurs couleurs transpercer dans la nuit. A l'heure où les magiciens sont rois et les humains sans espoir, rien n'est plus pareil. L'univers leur a joué un tour, mais ils sont trop arrogants pour voir que ce n'est que le début.

L'ordre des choses a été bouleversé. Juste comme ça, juste en un coup de folie, juste en un coup du sort. Le voile est tombé et les humains sont sortis de leur mirage. La magie n'était pas un mythe. La magie n'a jamais disparu. La magie est ce qui fait tourner le monde. Êtres insolents et fiers, ils étaient persuadés que tout allait rentrer dans l'ordre. Ils étaient persuadés que les sorciers n'étaient pas assez nombreux. Qu'ils ne pourraient rien faire d'autre que de se plier à leurs exigences. Mais rien n'est jamais aussi simple. Les 7 covens, les derniers encore en vie, se sont levés. Ils ont unis leurs forces. Et aucun n'était prêt à s'incliner, peu importe la magie qu'ils exerçaient. Des guerres ont éclaté, le sang a coulé. Des lois sont nées, des gouvernements sont tombés, le chaos a prospéré. Des années durant, chaque communauté s'est déchirée, ne laissant aucun répit à l'autre. Des héros, des traîtres, des hommes de foi, des hommes de loi. Des êtres dépourvus de magie, des sorciers inconnus, de grands mages. Tous sont tombés pour une cause dont ils refusaient de se détourner. Jusqu'au jour où ils ont dû se rendre à l'évidence. L'univers avait déjà ses propres plans.

Ils disent que le destin est tracé dans les constellations. Ils disent que les étoiles ne mentent jamais. Ils disent que cette ville qui brille si fort en a rendu jaloux le ciel.